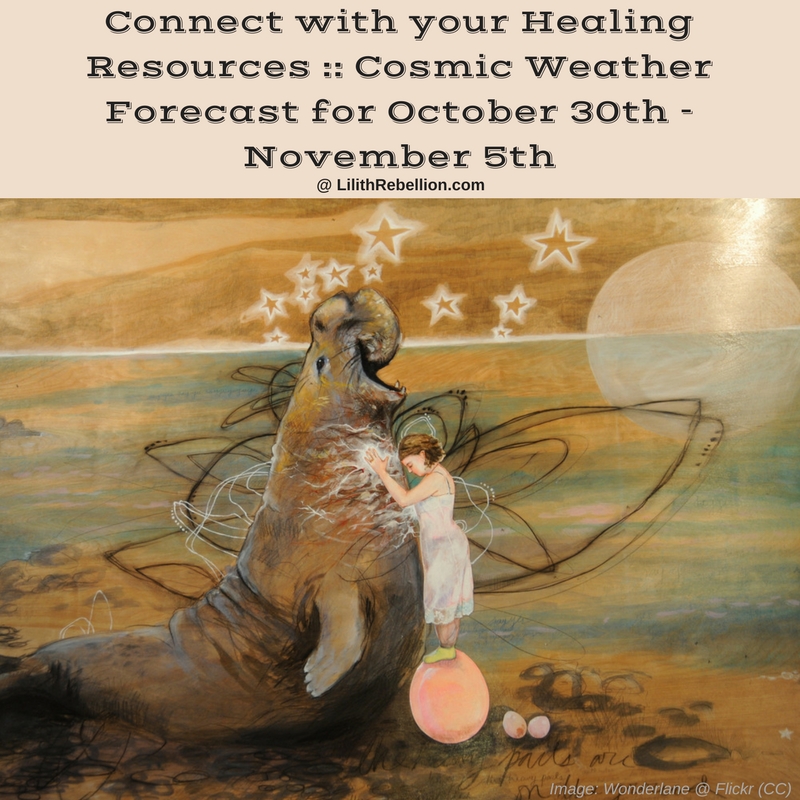 We are a week into Scorpio Season! How's it feeling so far?
So far, I've found it to be pretty emotionally and energetically dense, intense, and heavy. As expected, I suppose. I am personally experiencing my Progressed 1st Quarter Moon phase (exact yesterday) and a Sun-Pluto conjunction today. So that may just be my perspective, but if you feel similarly, keeeep swimming!
Today (MONDAY), Mercury in Scorpio squared the Nodal Axis (North Node in Leo and South Node in Aquarius). Mercury in Scorpio, our poor little messenger of communication and thought, is standing at the intersection looking one way, and then the other. Which way should it turn? Toward the familiar and comfortable (symbolized by the South Node in Aquarius)? Or toward continued personal growth and evolution (symbolized by the North Node in Leo)?
Decisions, decisions. Continue reading "Connect with your Healing Resources :: Cosmic Weather Forecast for October 30th – November 5th"