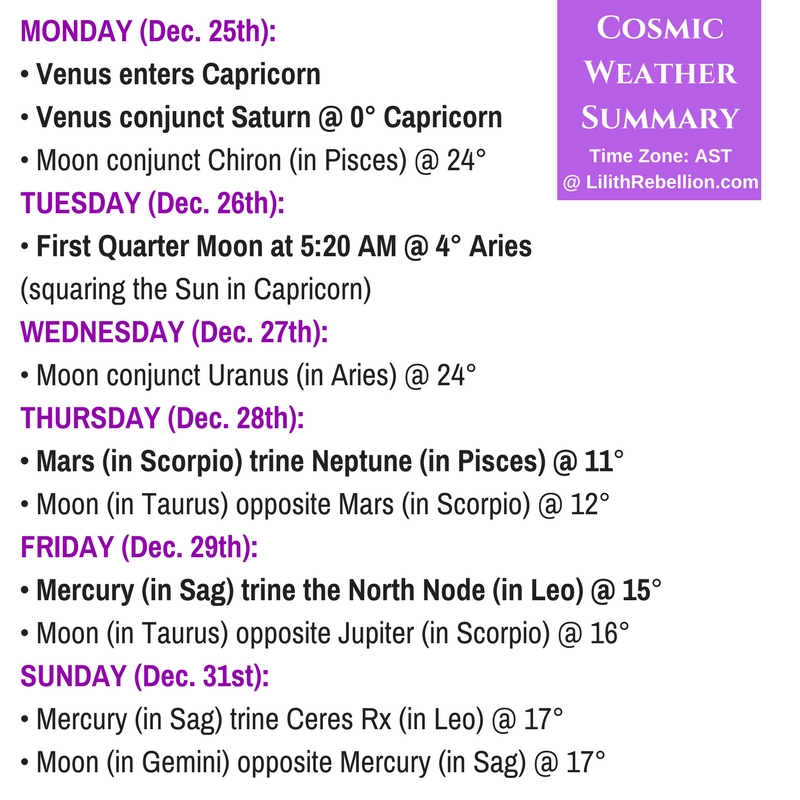 Hi! The holidayz and year's end have interrupted my posting routine and swept me up into a deeply reflective space (…Mars trine Neptune…?).
I survived 2017 and this recent "festive" time! I hope you did too ❤
The raw deets for the weather this week are in the image above – a bit delayed and the full interpretation is up to you this time!
We hit the 1st quarter moon mark yesterday. The Moon, still in Aries, is squaring the Sun in Capricorn.
This combo reminds me of Gary Veynerchuk – famous entrepreneur, CEO, author and public speaker. Check out his birthchart below…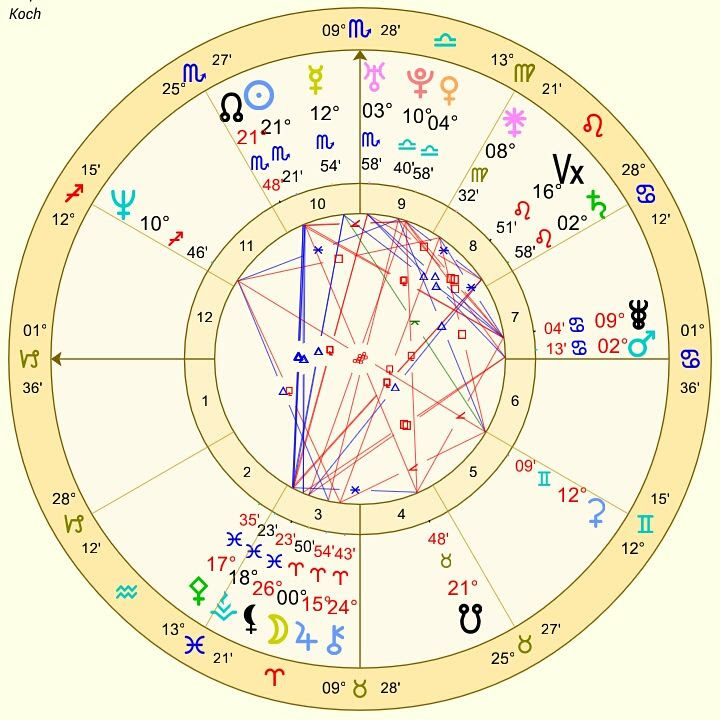 I only have his birth date and no birth time, so I don't know his rising and it's possible his Moon is in Pisces, not Aries (if he was born early in the day). But I would bet $$$ that he has a 0 degree Aries Moon (often fearless trail blazers) AND a Capricorn rising – or if not, possibly Saturn on his MC. Continue reading "Capricorn, Aries, & Gary Veynerchuk :: Cosmic Weather Forecast for December 25th – 31st"