Astrologers are often quite wary of sharing their birth charts. Understandably so, since they are aware of the huge amount of personal information a chart can reveal.
However, I've basically shared all my key placements in my writing anyway… plus Mercury is currently transiting my natal Uranus and Mars, while the Mars-Jupiter conjunction is occurring RIGHT on my IC so… meh, why not! A measure of vulnerable exposure seems well aligned… although this post may not stay up forever!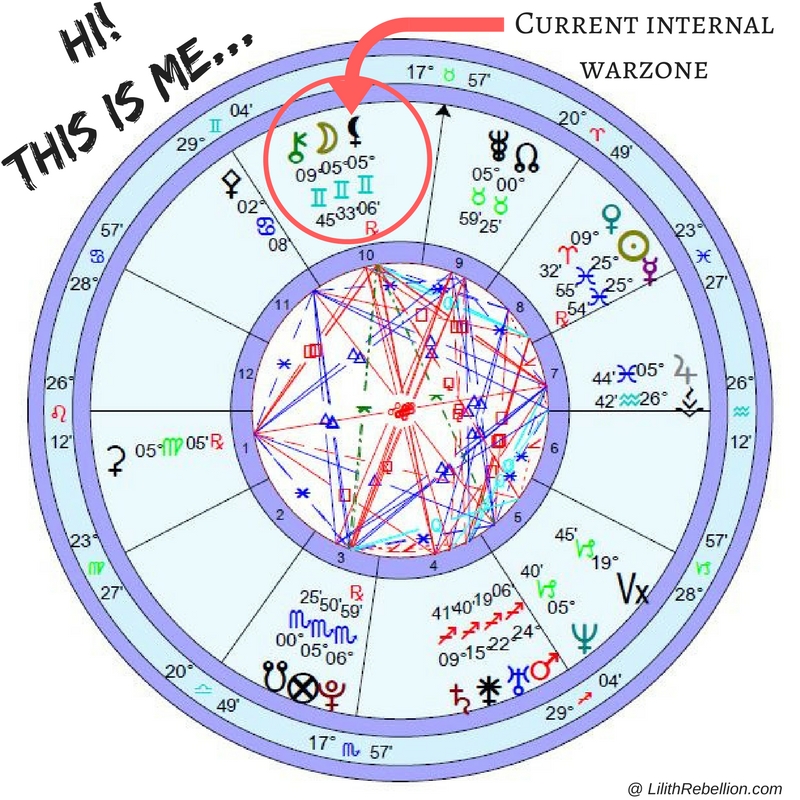 Hi! This is me.
I use the tropical zodiac and a quadrant house system (Koch, generally), but I definitely give extra weight and consideration to the signs that rule the house cusps, regardless of where planet placements fall.
I am a Piscean mystic with a dark 8th House edge who thinks about death and the meaning of human existence probably more than is healthy 🙂
With my North Node in Taurus in the 9th House, getting out of my head and into my body, grounding myself through my senses in the present moment, establishing material and financial security, growing in confidence, and learning to trust my intuition and take leaps of faith, is my growing edge. Continue reading "Hi! This is Me."