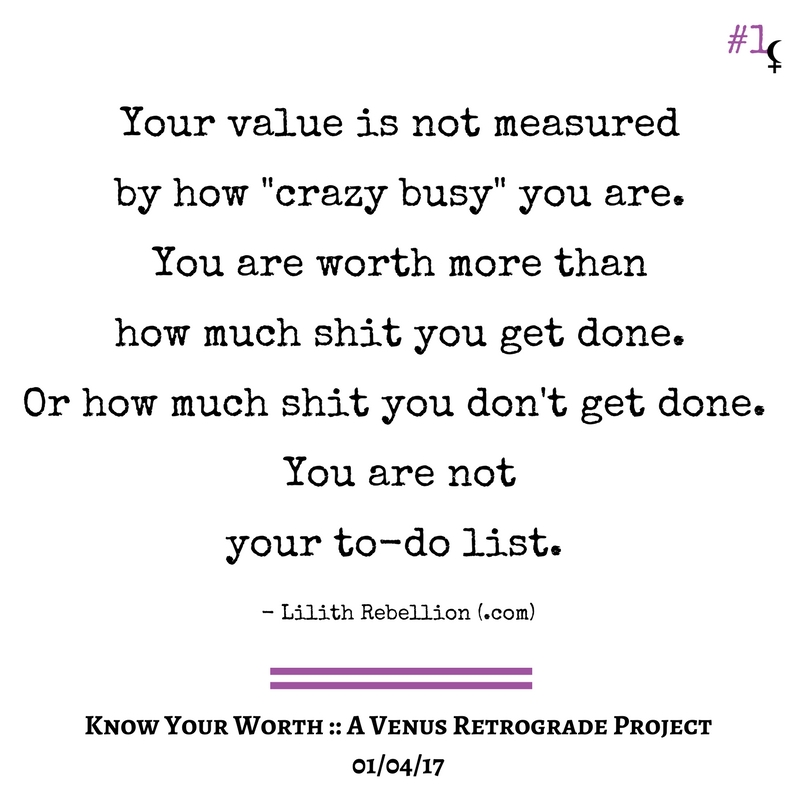 15 days remain in Venus' retrograde journey, which began on March 4th. Today is Saturday, April 1st.
To mark the final 15 days of Venus' trek, I have started a Venus Retrograde Project. Venus is associated with our values and how we establish our sense of self-worth. Everyday, from now until April 15th, I will post an reminder on Instagram to Know Your Worth; a worth that transcends anything you could do to earn it. Follow Lilith Rebellion on Instagram to receive all 15 insta-reminders!
At the time of this writing on April 1st, Venus is currently at 1° Aries, moving backward. Within the next few hours Venus will begin crossing the very sensitive, very powerful Aries Point (also known as Zero degree Aries).
Aries is the first sign of the zodiac wheel. Each of the 12 signs are split into 30 degrees (for a total of 360 degrees – the full zodiac circle). Therefore, Zero degree Aries marks the origin point, the genesis, the birthplace of the zodiac. Every year, the Spring Equinox occurs at Zero degree Aries, when the Sun is conjunct with the Aries Point (~March 21st).
The Aries Point is action. A burst of energy. A catalyst.
So what does it mean that our sweet, lovely Venus is moving backward over Zero degree Aries? Continue reading "Welcome to 'Know Your Worth :: A Venus Retrograde Project'"