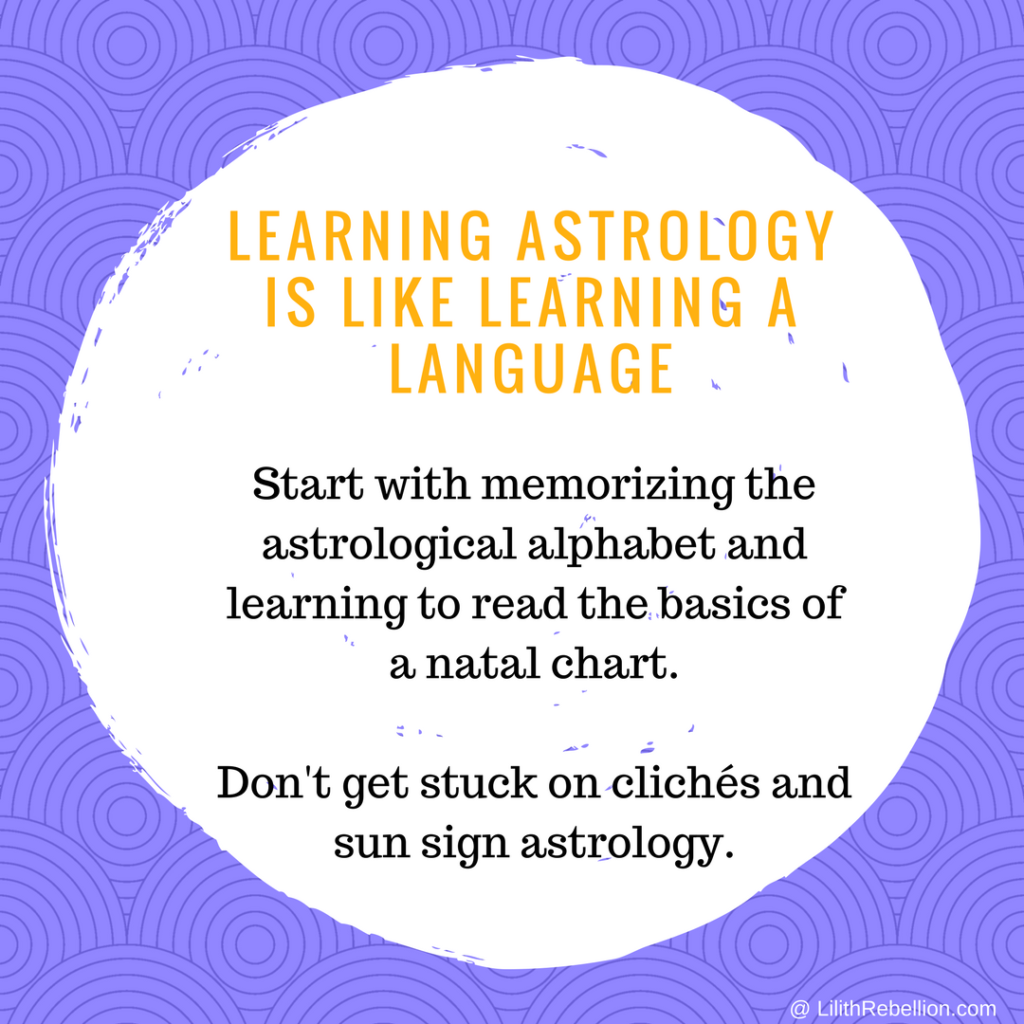 "Hello. How are you? I'm fine. Bye."
These are the types of basic words and sentences we might learn how to say when first learning another language.
Astrology, is a language. When someone says "I'm a Pisces", this is equivalent to being able to say the above sentence in Arabic when you are not a native-speaker. It's fun to be able to know a few words in another language so you can exchange a basic greeting with a native-speaker of the same language, but really, it won't get you very far! It is only the beginning. Most people don't move beyond this point. They learn how to say some basic phrases just for fun, or to be able to navigate their vacation trip with less frustration.
I'm not a language expert. I've tried to learn French, Spanish, and Arabic, but I haven't come close mastery. However, I have learned a few things about the process of learning a language, and learning astrology. Here are 6 steps that will get you well on your way to learning astrology! Continue reading "Learning Astrology is like Learning a Language"