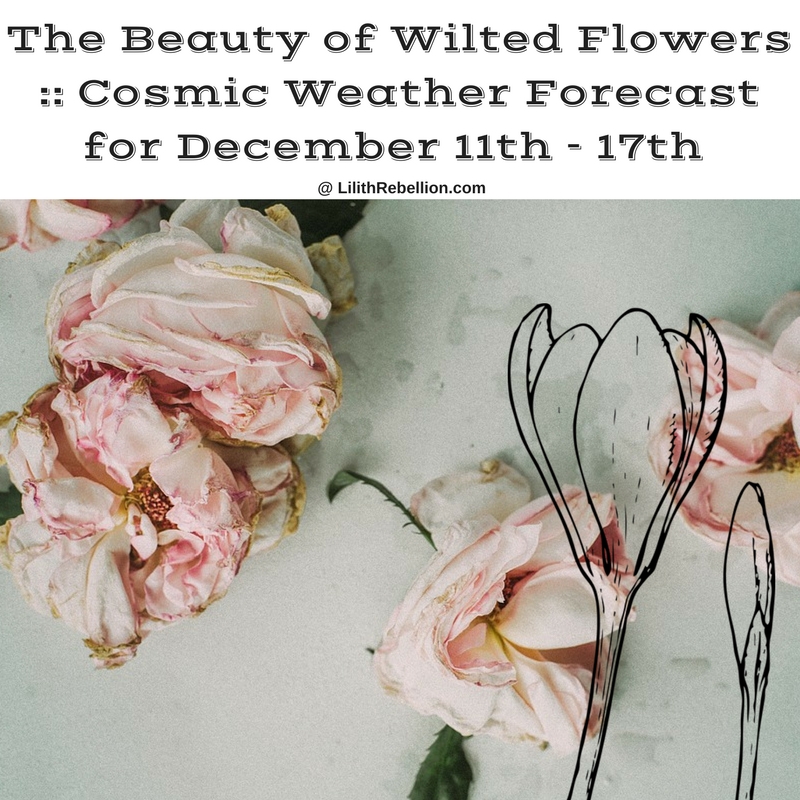 [Hi! Did you know that you could receive these posts conveniently in your inbox? To receive my posts by email, subscribe to Lilith Rebellion email updates]
As of today (MONDAY), Saturn is now at the 29th degree, the final Anaretic degree, of Sagittarius . The countdown to Saturn's ingress into Capricorn on December 19th/20th continues! Just over a week remains (…between now and the end of my Saturn Return, hallelujah).
Here at the 29th degree – the degree on which Mercury pivoted and first began its retrograde – Saturn in Sag is scrutinizing, probing, examining, and bringing a serious sense of urgency to our actions and big decisions.
What is your Truth? Are you in alignment with it? Continue reading "The Beauty of Wilted Flowers :: Cosmic Weather Forecast for December 11th – 17th"