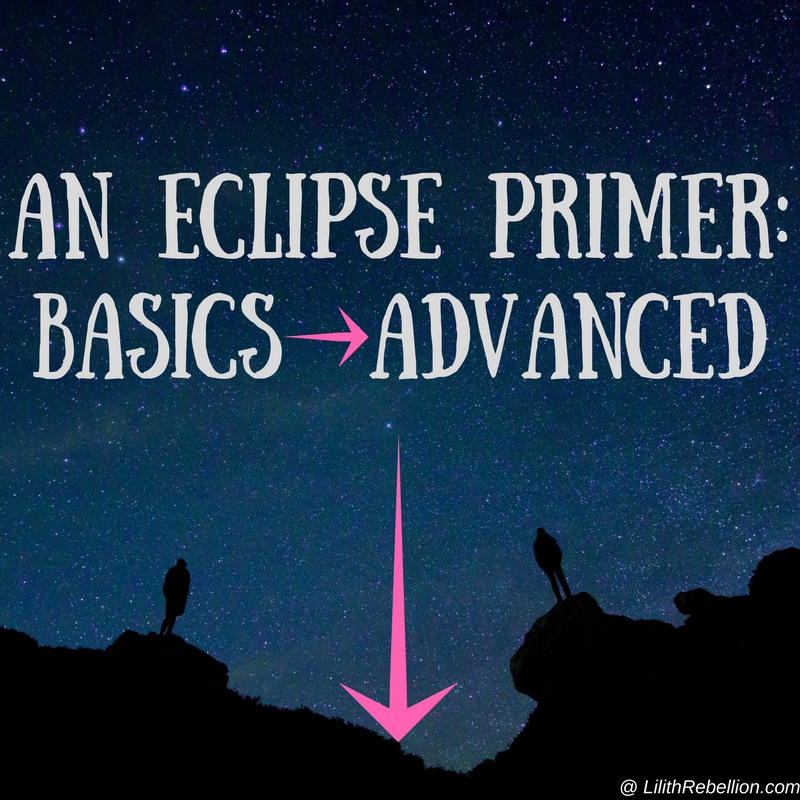 [Hey! Did you know that you could receive these posts conveniently in your inbox? To receive my posts by email, subscribe to Lilith Rebellion email updates]
The eclipse frenzy on social media is a little overwhelming to say the least – both astro-related and otherwise! Everything from ominous and dire apocalyptic predictions, to enormously inspirational messages about how this is going to be the month when your life transforms beyond your wildest hopes and dreams.
When I first plugged into astrology news years ago, there was such intensity around eclipse reporting that I got the impression eclipses were this really rare event. And different types of eclipses certainly are rare and particularly significant at a global level – like the long-awaited Total Solar Eclipse on August 21st. But I think it is important to note that eclipses (including partial eclipses) occur at least twice a year, six months apart. Eclipses may only be personally significant or life changing for you if they land within 2-3 degrees of a personal planet or angle. That's not to say you won't feel the intense heightened energy during eclipse season – eclipses just might not have the same level of potent ripple effect in your life as they do for others or vice versa.
I hope to publish a post later about the symbolism of the Lunar Eclipse in Aquarius (since as some of you know, I'm a little obsessed right now with analyzing the Leo-Aquarius axis; my natal chart horizon line), but before I do that, here are all the nitty gritty details beginning with the absolute basics, up to more advanced descriptions of what is actually happening and how to interpret eclipses according to how they activate your natal chart. I hope you find it grounding and informative!
Here we go, in point form:  Continue reading "An Eclipse Primer"