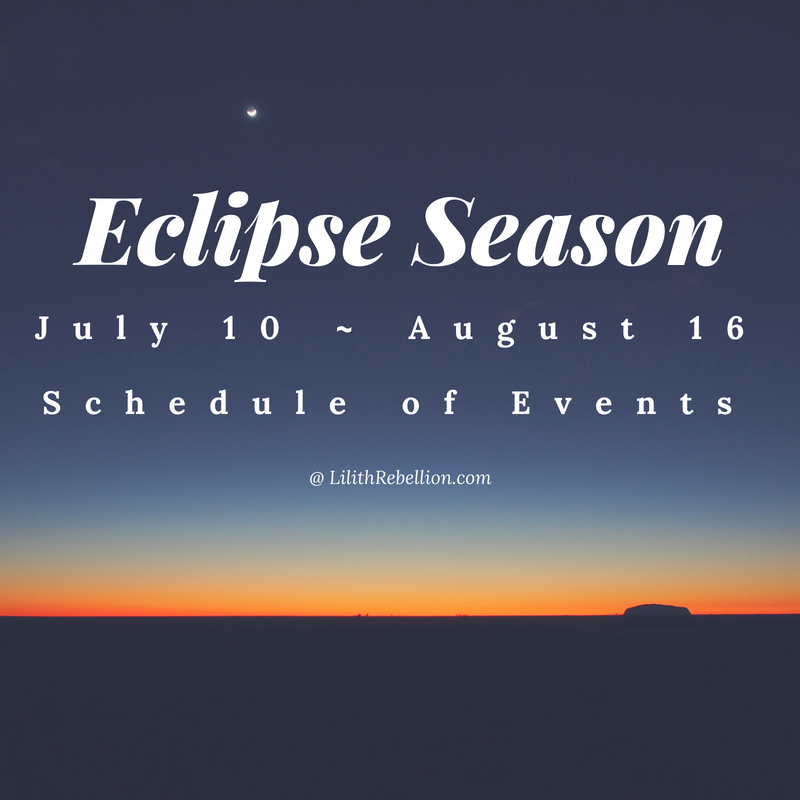 Hi! It's Eclipse Season again!
And I created a handy 'Eclipse Season Schedule of Events' to guide you through!
Eclipse Season encompasses a ~36 day period that occurs every 6 months and typically includes a pair of eclipses – both a new moon solar eclipse, and a full moon lunar eclipse.
This time around, we've got 3 eclipses coming our way this summer. 2x Solar Eclipses and 1x Lunar Eclipse! Lucky us!
Eclipse Season is a time of heightened change, transition, and intensity. Continue reading "Eclipse Season July 10 ~ August 16 :: Schedule of Events"