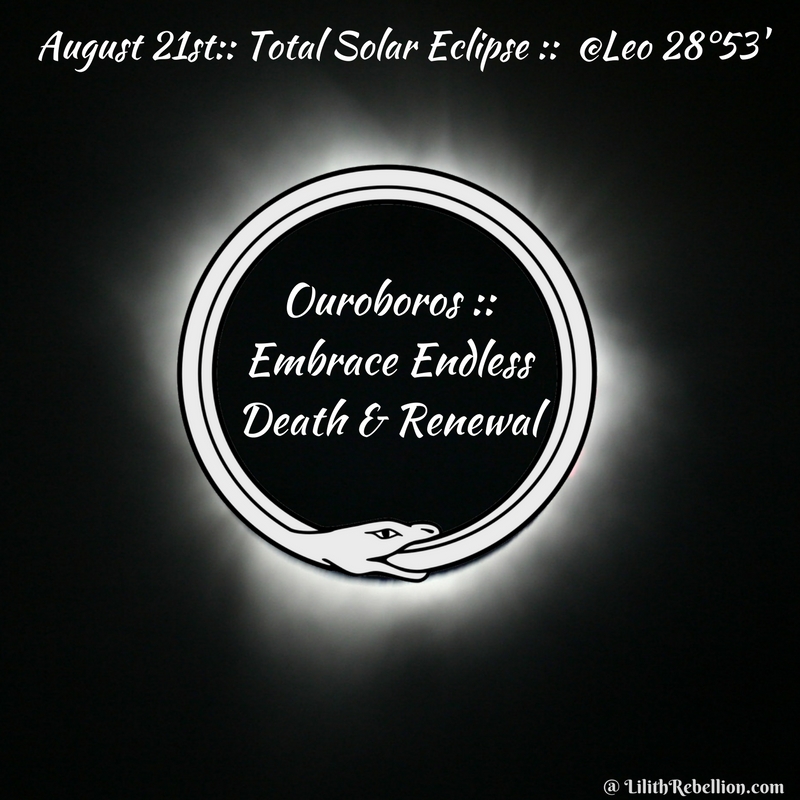 [Hi! Did you know that you could receive these posts conveniently in your inbox? To receive my posts by email, subscribe to Lilith Rebellion email updates]
Well. Here we are. On the brink of one of the most anticipated, most talked about, astrological and astronomical events of the year.
And I don't know about you, but I'm feeling bone weary. Exhausted; soul, body and mind. This dying Balsamic Moon has been pulling me under like a rip current the last few days.
The Solar Eclipse will be occurring in my first house, within a couple degrees of my Leo Ascendant. The Ascendant symbolizes the Eastern horizon at the time of your birth. It speaks to how you emerged from the womb to first greet the world. The sign (and planets) on the Ascendant in your natal chart describe both how others see you (the personality you exude, your physical appearance), and how you perceive others, your environment, and this life that you have found yourself in –  it colours the lens through which you see the world. The degree of your Ascendant is the intersection between you and the world. It is active and dynamic – a point of constant becoming. Continue reading "The Ouroboros & The Total Solar Eclipse"